Real-time spend anomaly alerts
Address anomalies before they cost you $$$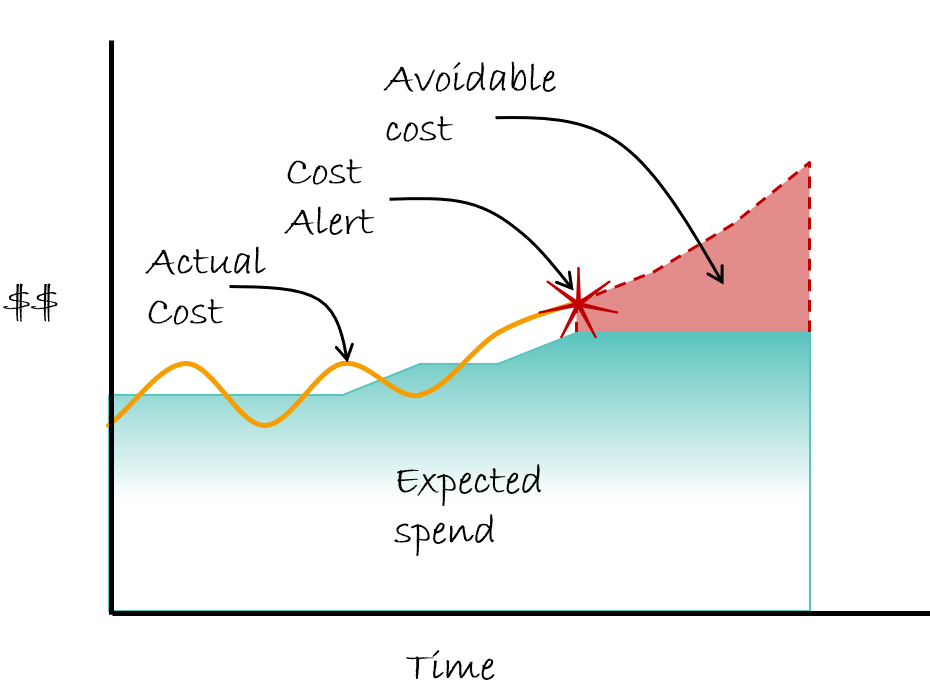 Envisor Cloud Control's cost alerts continuously monitors your cloud environments and notifies you of irregularities that can lead to spending overruns.
Identifying potential overspend conditions at both the individual resource and at the cloud account level, it lets you take action before you have to pay for it.
Monitor multiple cloud accounts from a single console

Get an at-a-glance view of your multiple cloud environments. Quickly identify the costliest resources and performance bottlenecks. Immediately take improvement actions from within the console.

Timely cost anomaly alerts

Receive text and/or email alerts notifying you when resources are created, resized or are running for a long time.
Email recaps of usage and performance

Help stakeholders understand areas for potential savings and performance improvements by highlighting highest cost/underutilized resources as well as highest utilized resources.

Observation only mode

For locked—down cloud environments, deploy Envisor Cloud Control with limited permissions to still leverage enhanced visibility and alerting.
Watch Envisor Cloud Control in action
Not convinced yet? Sign up for our free version or take a 14-day test drive at no cost.
Start saving now!



*coming soon