Get notified of cost anomalies before your bill arrives
Envisor Cloud Control proactively notifies you of spending anomalies at the resource and cloud account level. Don't risk a billing surprise.
Avoid cost overruns and billing surprises
with real-time cost alerts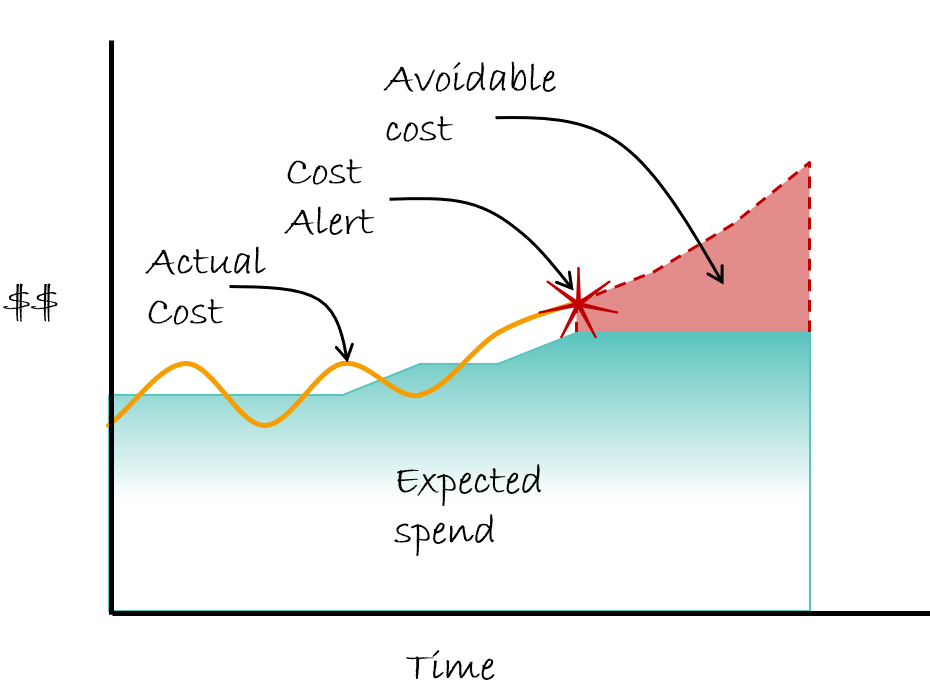 The elastic, decentralized nature of cloud computing has dramatically increased the speed of innovation. Gone are the days of waiting days, weeks, or even months for resources to be approved, procured, and provisioned. Individuals can now provision and resize cloud resources on-demand opening the door to a billing surprise.
Envisor Cloud Control's cost alerts derisks your potential for a billing surprise by intelligently and continuously monitoring your cloud environments for spending anomalies. Cost alerts functionality identifies potential overspend conditions at both the individual resource and at the cloud account level allowing you to take action before you have to pay for it. Proactively manage your cloud spend with Envisor Cloud Control.
Monitor multiple cloud accounts from a single console

Envisor Cloud Control's dashboard provides an at-a-glance view of your multiple cloud environments. Quickly identify the costliest resources and performance bottlenecks. Immediately take improvement actions from within Envisor Cloud Control.

Get alerts about long-running resources and changes

Send alerts via text and/or email to notify stakeholders when new resources are created or are running for a long time.

Create and manage resource groups

Use logical groups to simplify managing resources with similar automation needs. Use with on—demand actions such as start/stop/scale or scheduled actions.
Schedule actions directly from the dashboard

User friendly interface lets you easily scale resources to match demand. Schedule actions (e.g. stop, start, scale multiple times per day) without the need for scripting. Automatically turn off your development environments at the end of the day and restart them the next morning, without ever logging into Azure.

Email recaps of usage and performance

Help stakeholders understand areas for potential savings and performance improvements by highlighting highest cost/underutilized resources as well as highest utilized resources.

Observation only mode

For locked—down cloud environments, deploy Envisor Cloud Control with limited permissions to still leverage enhanced visibility and alerting.
Watch Envisor Cloud Control in action
Not convinced yet? Sign up for our free version or a 14-day test drive at no cost.
Start saving now!



*coming soon