FOCUS Ready. Extensible. Our Cloud or Yours.
Envisor Cloud Analytics 2.0
Robust, flexible FinOps analytics out of the box
Are rigid reporting structures preventing you from getting all the data you need to fully optimize your cloud? Are your chargebacks updated daily? Do your department leaders know how they stack up? Envisor Cloud Analytics supports rich, real-time FinOps reporting and agile decision making.
Quickly deployed, Envisor Cloud Analytics uses the FOCUS spec to deliver normalized, multi-cloud cost, performance and discount program metrics out of the box. Its Power BI interface makes reports easy to view, share and customize. External data sources can be easily ingested into a data lake to sync reporting with broader business needs.
Don't take months to build your own custom solution when you can get all your FinOps KPIs tomorrow.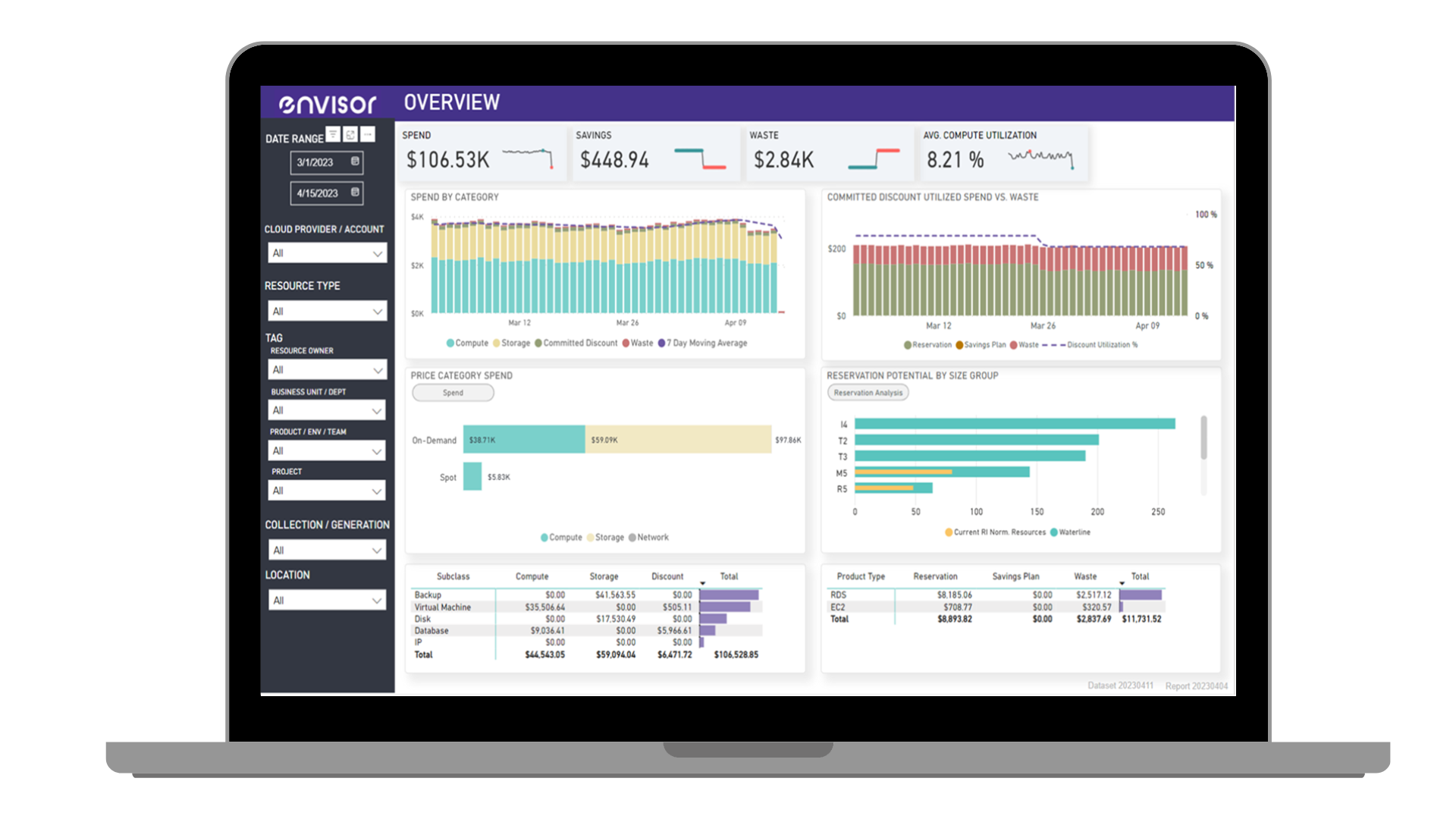 Understanding Cloud Usage and Cost
Get all your KPIs in one place
Quickly identify performance and cost improvement opportunities. Improve the hit rate of your recommendations.
Review detailed metrics, normalized across clouds and resources.

Get insights into virtual machines, networks, storage and any other asset in your environment.

Drill down to get the details driving the metrics.

Promote cost accountability.

Empower business units to make smarter decisions.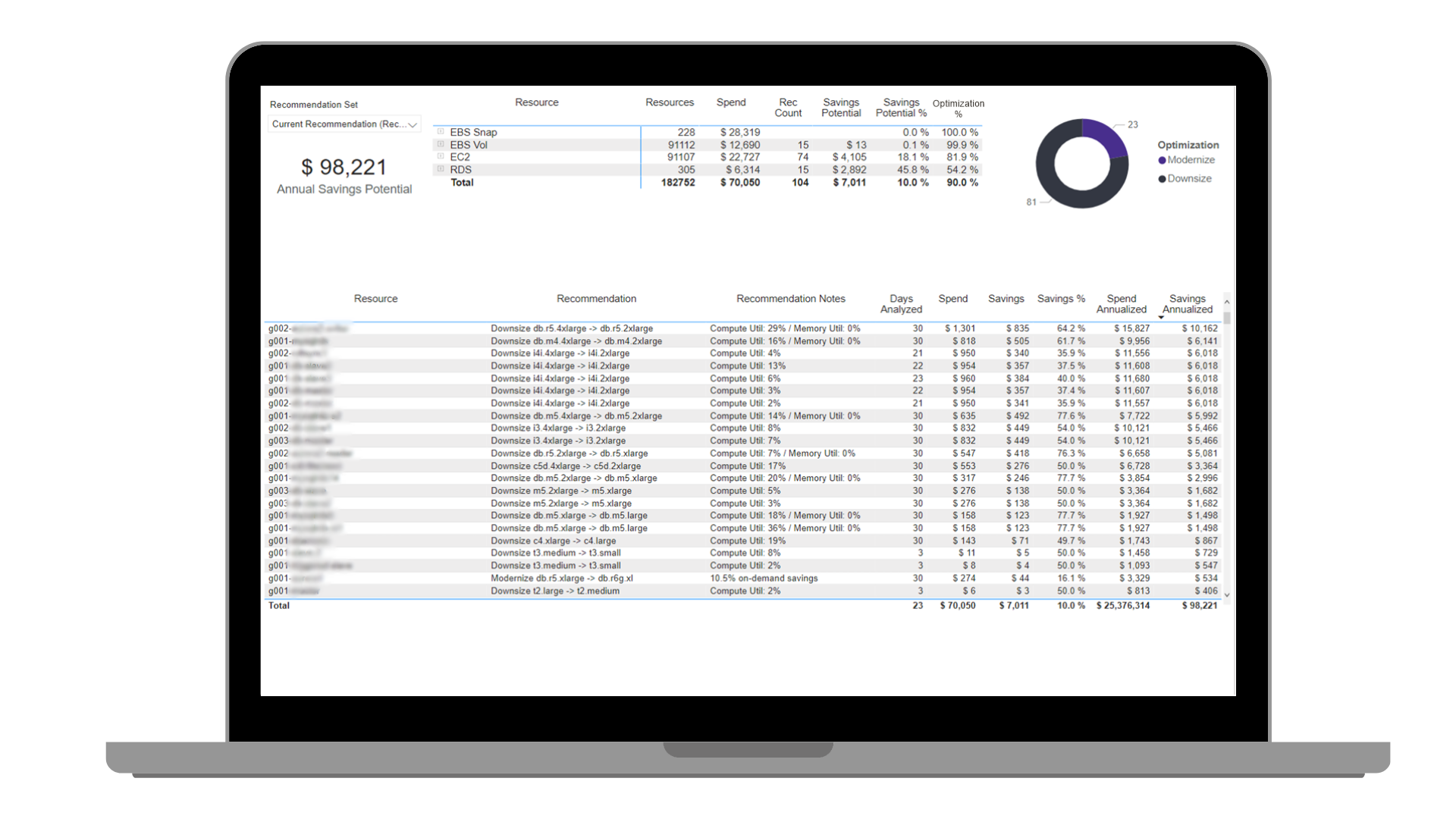 Hyper Granular Cloud Data
Make timely and accurate decisions
Get the most accurate insights and recommendations in the industry.
Data in hourly intervals.

Near real-time ingestion of cost and performance data from AWS and Azure.

Rich, detailed dataset.

Optimization recommendations that you can trust.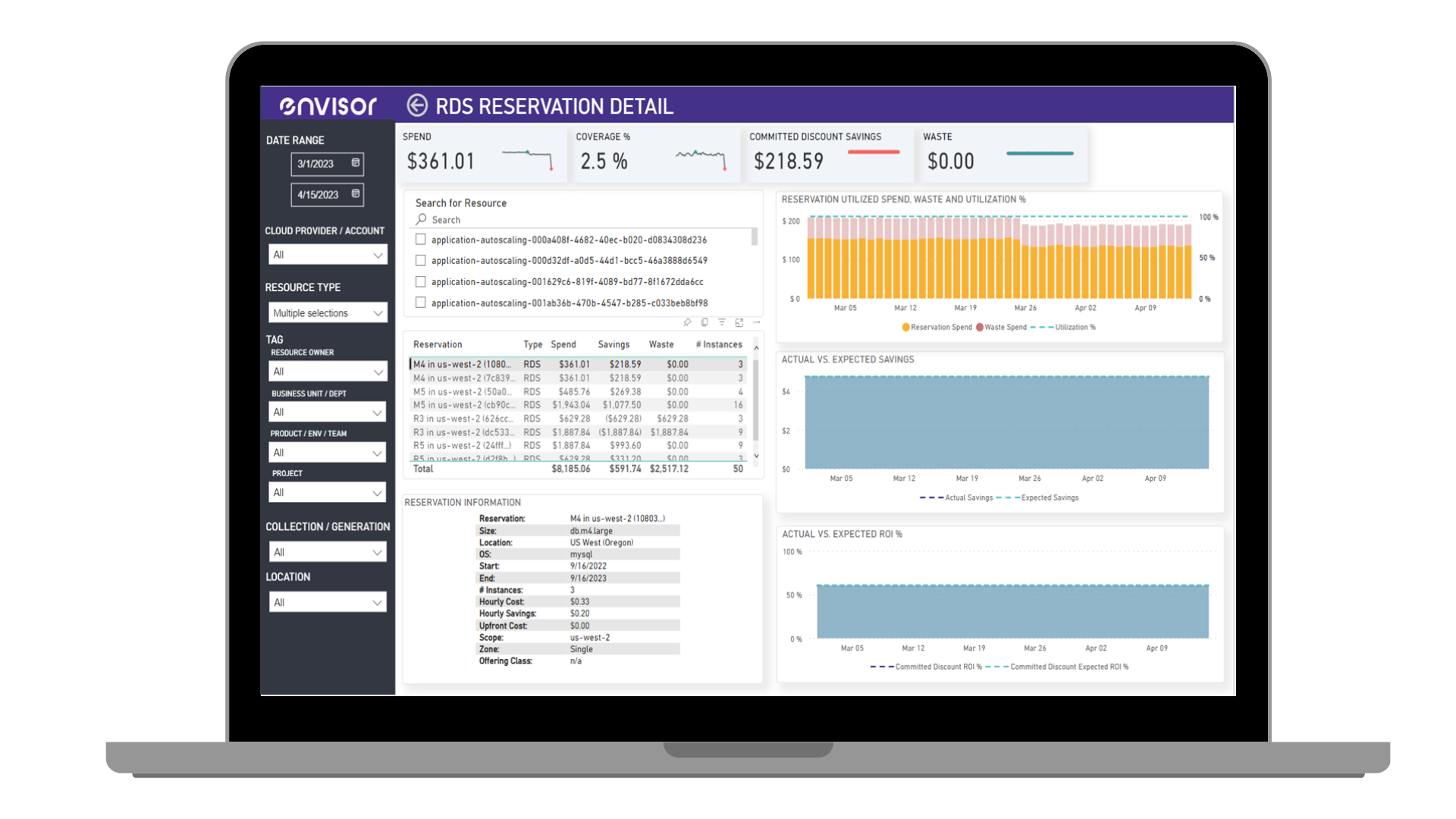 Maximize your effective savings rate
Confidently purchase programs that provide the highest ROI to your business.
View and evaluate all your 

vendor reservations and savings plans

 in one place.

Drill into individual commitment details.

Visualize the optimal commitment-based discount level and see gaps in coverage.

Understand upcoming reservations expirations.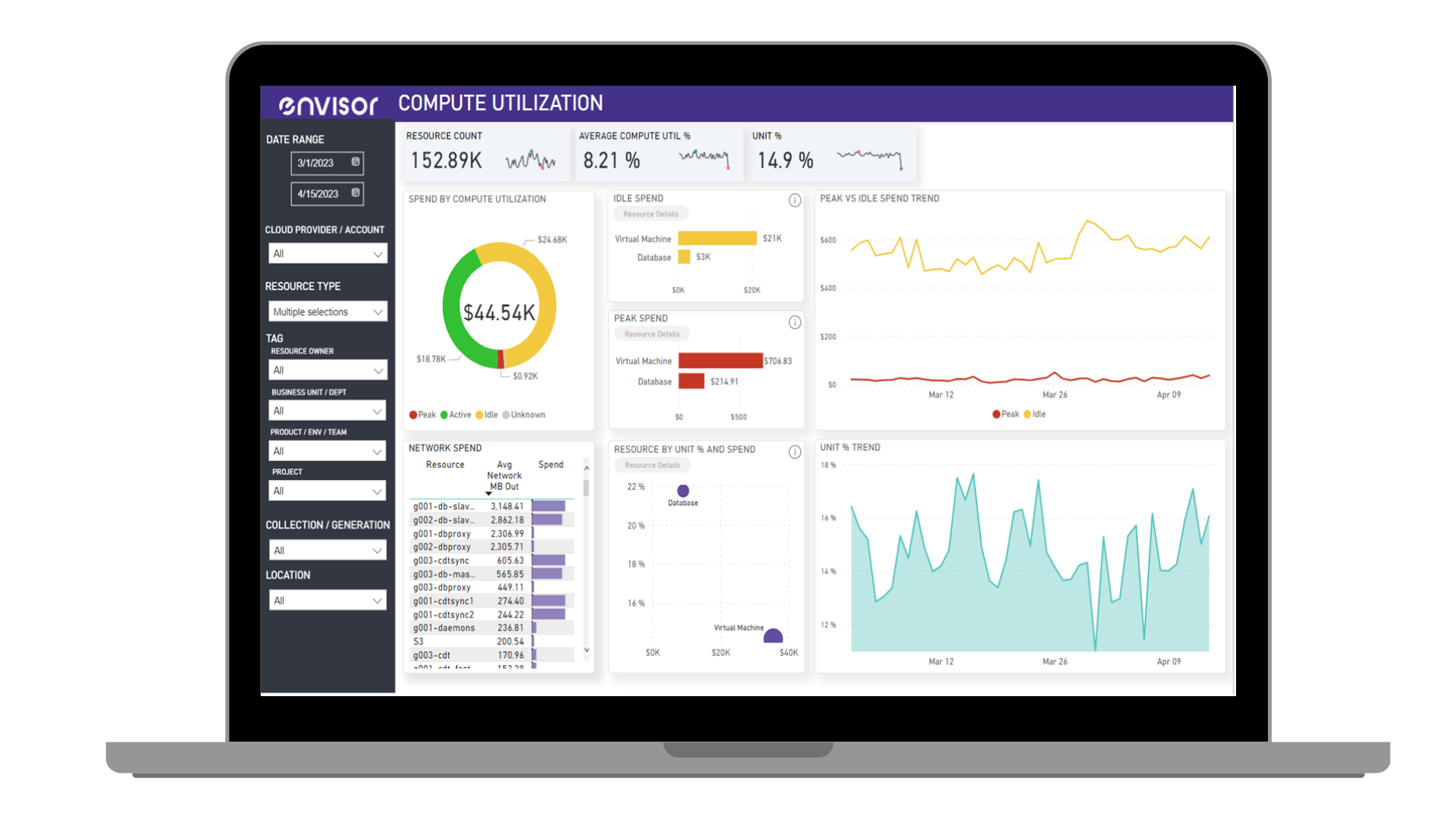 Match cloud resources to the actual demand.
Quickly identify over- and under-provisioned resources.

Pinpoint resources with high spend and idle times.

Understand the delta between available CPU and what is actually being used.

Locate and eliminate unattached storage and unnecessary snapshots.

Identify opportunities for using lower-cost storage service types.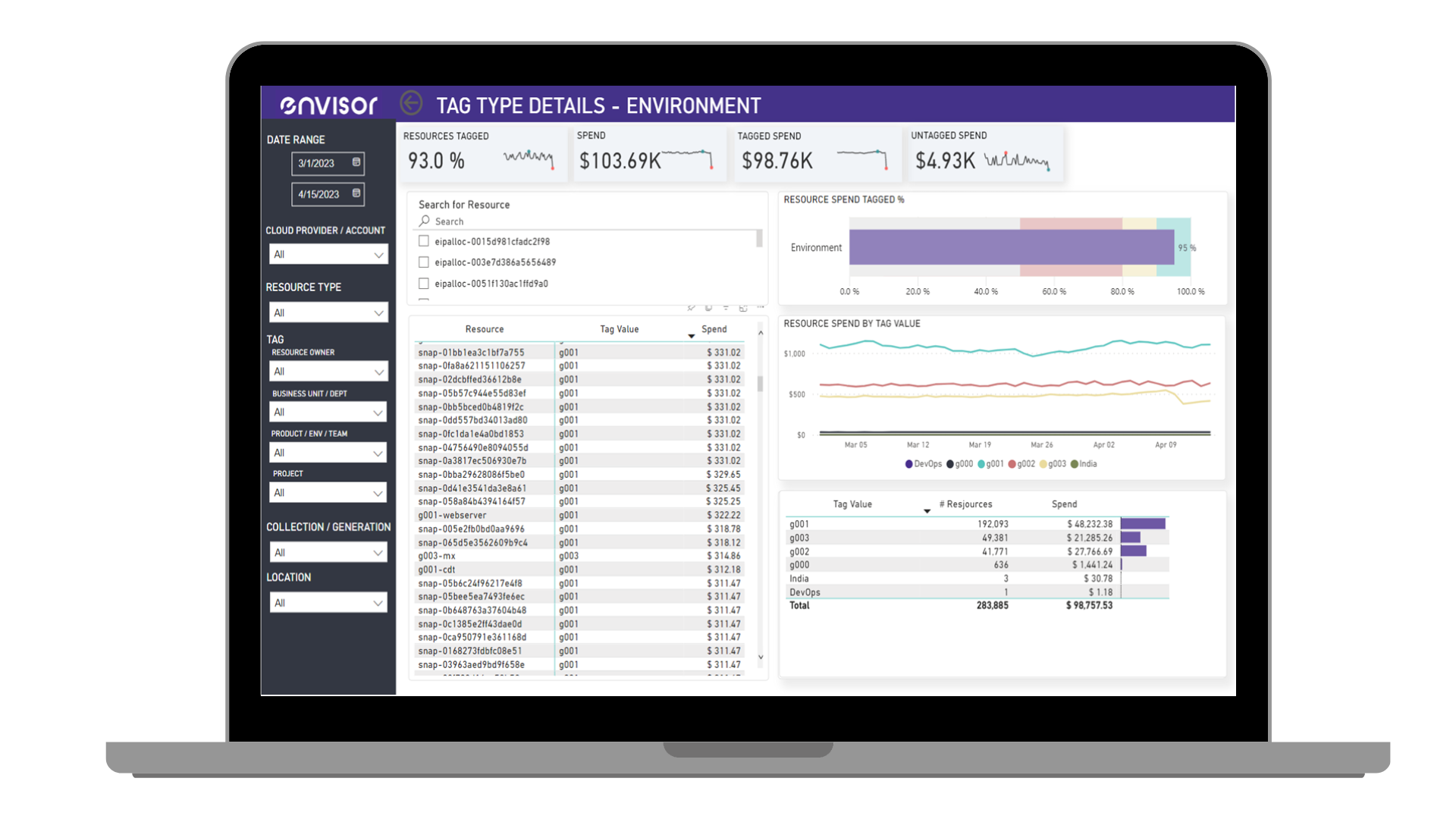 Reveal the business value of your cloud spend
Maximize profits by attaching growth in cloud spending to your overall business growth.
Include your own data for a FinOps solution tailored to your business.

Calculate the unit cost of providing services or products.

Calculate the marginal cost specific to the development and delivery of cloud-based software and marginal revenue.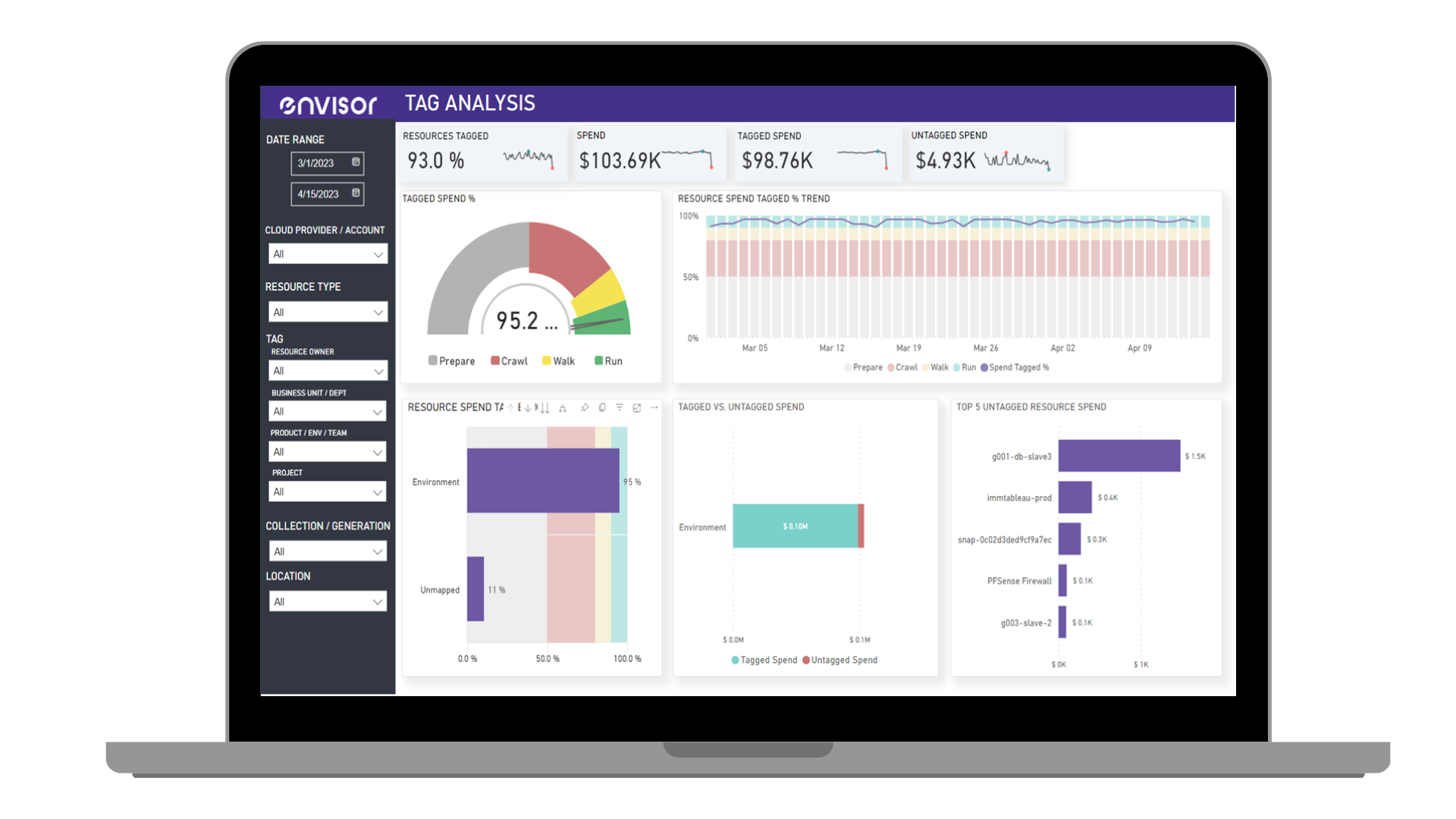 Chargeback and Finance Integration
Drive accountability to the edges of the organization
Identify who is accountable for the expense incurred.
Leverage tags to associate usage/cost to individual business units.

Integrate the cloud data into your internal reporting systems and financial management tools.

Drive cost accountability.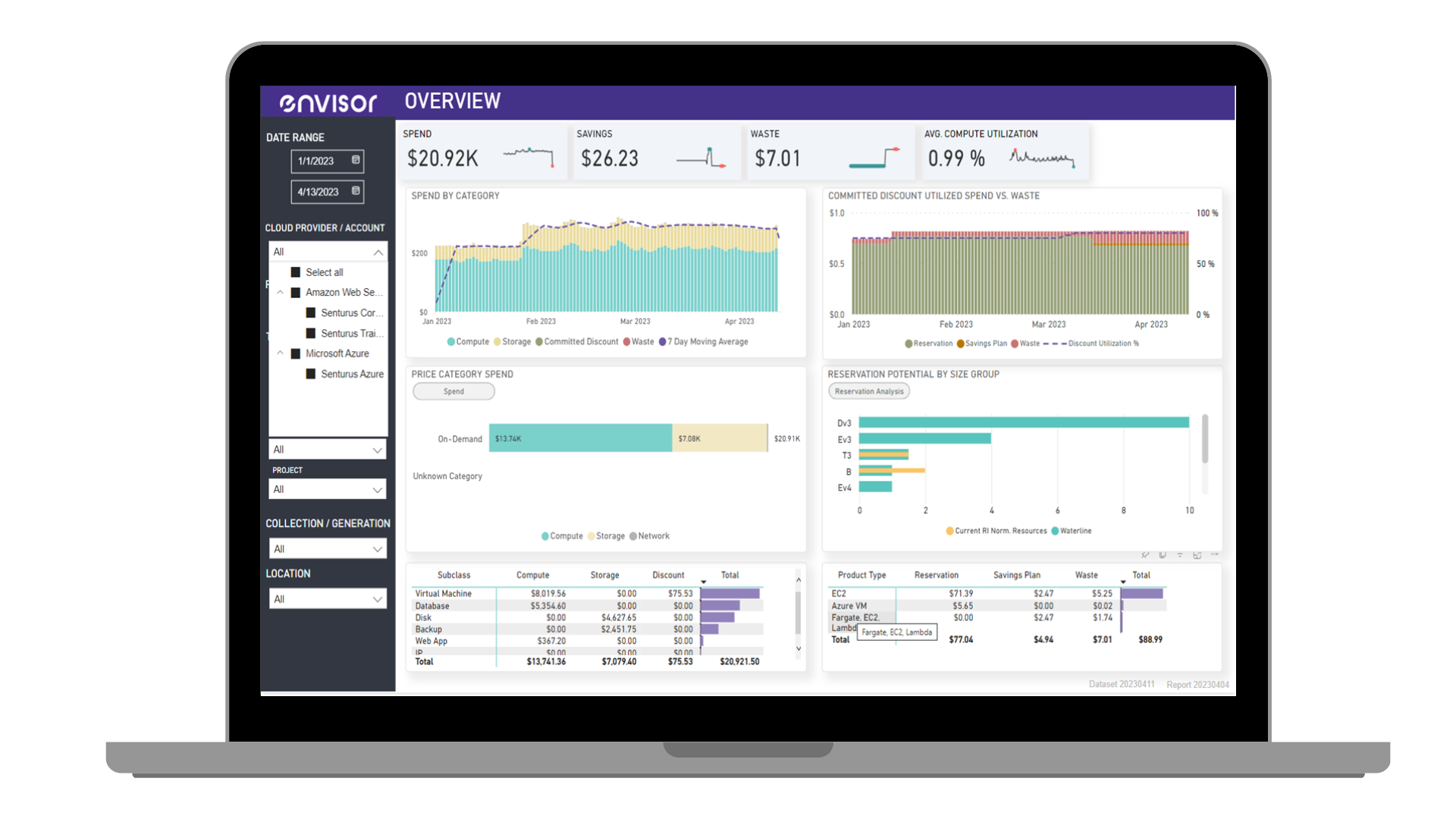 Single Dashboard Across Multiple Cloud Environments
Easy multi-cloud comparisons
Get the visibility and actionable insights you need for all your cloud resources in one place.
Metrics normalized across cloud

providers

and resources for easy comparison.

AWS and Azure cost data side-by-side.

Single pane of glass simplifies managing multi-cloud environments.

Enables consolidated multi-cloud chargeback/showback reporting.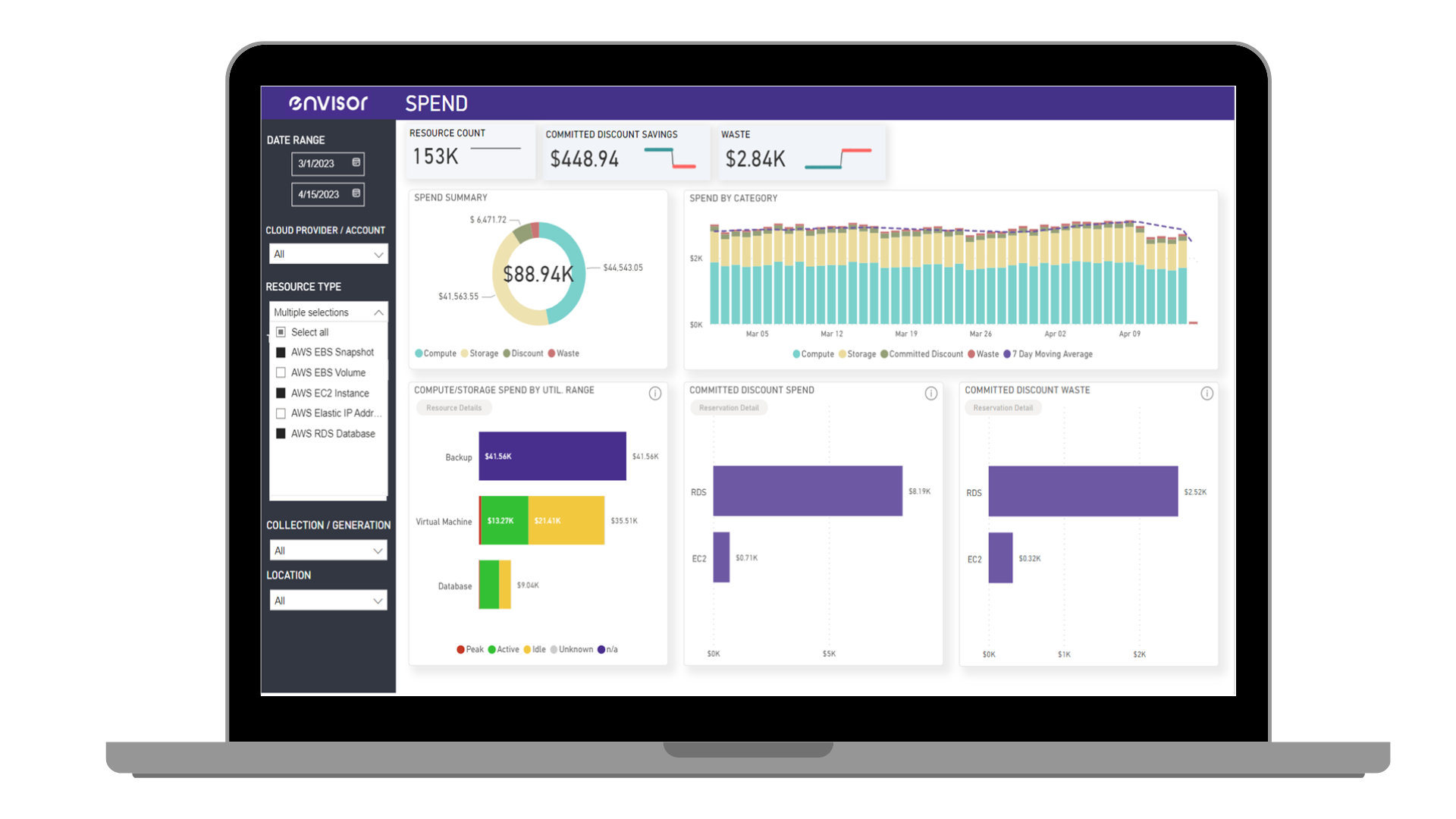 Power BI-Based Analytics Interface
Quick ROI with fast and easy deployment and learning curve.
Get going quickly with dozens of out-of-the-box dashboards.

Create custom reports for your unique business needs.

Easily automate monthly reporting.

Provide relevant views for different stakeholders.

Share reports across stakeholders to facilitate alignment and action.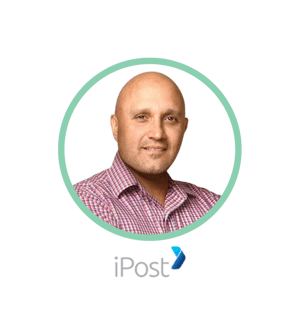 "Cloud monitoring and optimization that is next level."



*coming soon