Envisor Cloud Analytics
Extensible data warehouse & Power BI based analytics for FinOps
Why build your own FinOps solution from scratch?
Are you needing custom data visualizations but are stuck in the box of your cost optimization solution? Shouldn't your FinOps team have access to fine-grained performance and cost data to make recommendations that stick?
Envisor Cloud Analytics combines a richly detailed data warehouse with a Power BI interface and data visualizations for unsurpassed analytics and flexibility. Use Envisor Cloud Analytics out of the box or extend it to include your own data. Envisor Cloud Analytics provides a rich set of normalized data from multiple cloud platforms. FinOps teams that use Envisor's performance and cost optimization data make better recommendations that are accepted by Engineering.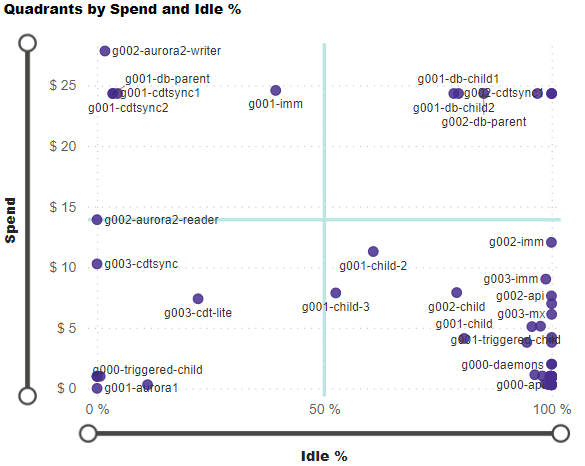 Rich, fine-grained dataset including performance and cost data

Snapshots in 5-minute intervals provide granular visibility into performance and cost.

Single dashboard view across multi-cloud environments

Get a complete view of cost and performance metrics, normalized for easy multi-cloud comparisons.

Data visualizations that highlight optimization opportunities

Quickly identify performance and cost improvement opportunities. Improve the hit rate of your recommendations.
Advanced Power BI based analytics interface

Leverage the power of a Power BI's data visualization capabilities. Create customized views for your unique business needs.

Integrate your own data

Include your own data for a FinOps solution tailored to your business.

We can help you customize your solution

Use as is or extend the functionality. Do it yourself or leverage our FinOps expertise and consulting services if you need help.
"

Cloud monitoring and optimization that is next level

.

"



*coming soon