Visualize ALL your cloud KPIs in real time
Envisor Cloud Analytics
Robust, flexible FinOps analytics out of the box
Are rigid reporting structures preventing you from getting all the data you need to fully optimize your cloud? Give your FinOps team access to fine-grained performance and cost data and help your organization get the full business value of the cloud.
Envisor Cloud Analytics is purpose-built to support rich, real-time FinOps reporting and agile decision making. Quickly deployed, it delivers normalized multi-cloud cost, performance and discount program metrics out of the box. Its Power BI interface makes reports easy to view, share and customize. External data sources can be easily added on to sync reporting with broader business needs. Don't take months to build your own custom solution when you can be getting all your FinOps KPIs tomorrow.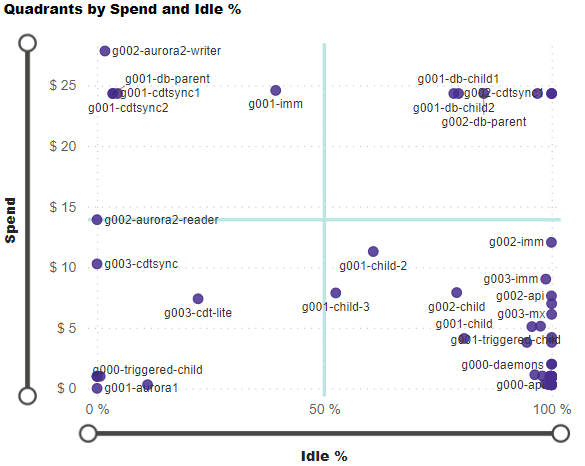 Rich, fine-grained dataset including performance and cost data

Snapshots in 5-minute intervals provide granular visibility into performance and cost.

Single dashboard view across multi-cloud environments

Get a complete view of cost and performance metrics, normalized for easy multi-cloud comparisons.

Data visualizations that highlight optimization opportunities

Quickly identify performance and cost improvement opportunities. Improve the hit rate of your recommendations.
Advanced Power BI based analytics interface

Leverage the power of a Power BI's data visualization capabilities. Create customized views for your unique business needs.

Integrate your own data

Include your own data for a FinOps solution tailored to your business.

We can help you customize your solution

Use as is or extend the functionality. Do it yourself or leverage our FinOps expertise and consulting services if you need help.
"Cloud monitoring and optimization that is next level.

"



*coming soon